Ann M. Weaver Scholarship Nominations
Rocky Mount Academy is now accepting nominations for the Ann M. Weaver Scholarship until February 15, 2023.

Email hgross@rmacademy.com to nominate a student.
The Ann MacPherson Weaver Memorial Scholarship was established in 1986 in memory of a 1984 RMA graduate who had succumbed to cancer earlier in the year. This competitive scholarship is awarded each year to a deserving student who best represents the scholarship criteria and who has never attended any grade of Rocky Mount Academy.
Any student who will be a rising ninth, tenth, or eleventh grader in the 2022-2023 school year and has never been enrolled in Rocky Mount Academy at any time is eligible to request an application for the Weaver Scholarship. You can be nominated by a member of the community at large, the RMA community, or you can self-nominate. The scholarship pays for the winner's tuition every year until graduation, with merit reviewed annually.
Selection criteria are based on qualities that Ann Weaver possessed:

Forceful and unselfish character
Intellectual and personal vigor
Academic achievement
Leadership in both school and community activities
Positive potential for enriching the environment at Rocky Mount Academy
2022 Weaver Recipient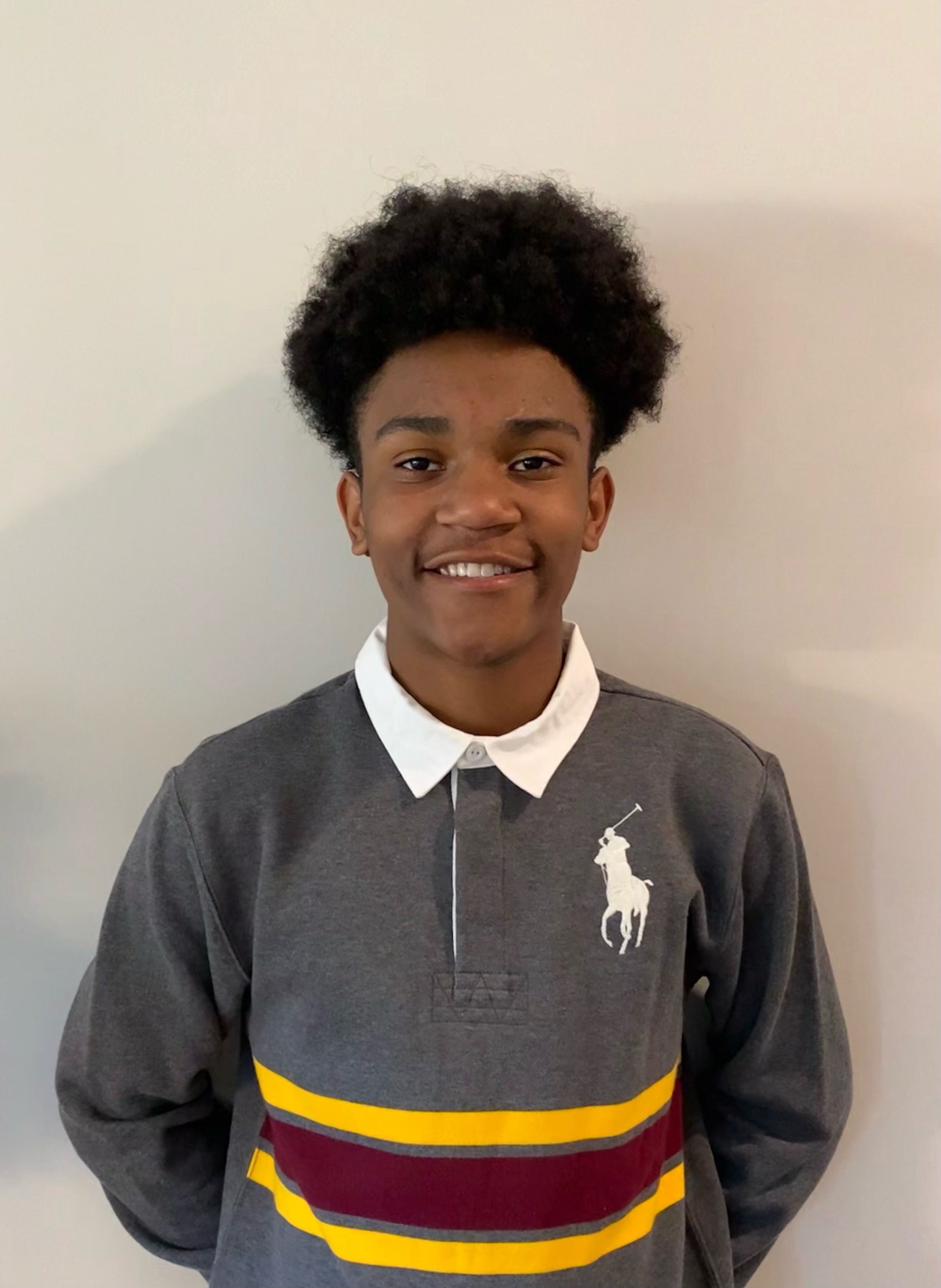 Ayden DeVon Lovely, son of Alison and David Pride, has been awarded this year's Ann MacPherson Weaver Memorial Scholarship at Rocky Mount Academy. Currently an 8th grader at West Edgecombe Middle School, Lovely will attend RMA in the fall on a full-tuition scholarship, valued at approximately $56,000 over four years.
The Weaver Scholarship was established at Rocky Mount Academy in 1986 in memory of a 1984 RMA graduate who had lost her life to cancer earlier that year. The scholarship is awarded to a deserving student who has never attended RMA and who best represents the attributes that Ann Weaver embodied. Each year in March, the Ann Weaver Scholarship application process brings the Rocky Mount Academy community the opportunity to meet and get to know some of the most talented high school students in the area. This year was no exception.
Lovely is a straight A student. In the classroom his driven personality and willingness to learn have earned him honors. His sense of humor and super personality make him a respectable peer and student. He steps up to a challenge and looks forward to new opportunities at R.M.A. He has consistently participated on the Junior Beta team and in his community at church events. He excels on athletic fields as well. While basketball might be his favorite, he has also covered as linebacker, quarterback, wide receiver and corner for his football team. His teachers call him consistent, thoughtful, valued, self-motivated and a leader.
Head of School Beth Covolo described Ayden's selection as the 2022 Weaver Scholar as just the beginning of his story. "Over thirty-six years, we have been fortunate to welcome many talented students who have made a tremendous and lasting impact on our school as Ann Weaver Scholars. The bar for potential Weaver candidates is very high, but selection is not based on academic success alone. The Weaver Scholar is also someone who is a leader; one who will choose true engagement over participation in any of the opportunities our school affords - from academics to athletics, and the arts to community service. Ayden Lovely is such a student. He has both an exemplary academic record and a genuine desire to learn, to grow, and to lead. His achievements and his goals make him the perfect match for our mission to prepare students for success in life and college, and we could not be more excited to welcome him and his family to RMA.

Founded in 1968, Rocky Mount Academy is the largest non-sectarian independent school in the Nash/Edgecombe/Wilson area and serves PK-12th grade students. The mission of RMA is to prepare its students for the challenges, opportunities, and responsibilities to be encountered in life and college.
Ann Weaver Memorial Scholarship Recipients
2022
Ayden Lovely
2021
Isabella Daza
2020
Rachael Anne Godwin
2019
Sarah Coltrane
2018
Aurora Henderson
2017
Elizabeth Winstead
2016
Griffin Wingfield
2015
Briana Winham
2014
Lauren Seale
2013
Caitlyn Vester
2012
Davis R. Brown
2011
Rachel Williams
2010
Leah Nicole Anderson
2009
Alexandra Michelle Thompson
2008
Westray Stephen Hicks
2007
Kathryn Gorham
2006
Emily Bullock
2005
Lee Whitley
2004
Duncan Barnes
2003
Anne Beavon Gravley
2002
Katherine Lea
2001
Will Kornegay
2000
Jessie Barbie
1999
Lisa Shreiner
1998
Lindsey Mitchell
1997
Ashley Jones
1996
Elizabeth Hull
1995
Stephen Thompson
1994
Hayes Ferguson
1993
Janice Langley
1992
Kara Pittman
1991
John Cheshire
1990
Lorrie Stokes
1989
Gavin Langley
1988
Natalie Stroud
1987
Heather Scoggins
1986
Elizabeth Davis