FALL 2021
We are committed to delivering Rocky Mount Academy's mission through an educational experience deeply rooted in on-campus programming while also supporting those who are unable to be on campus due to illness.
COVID HEALTH AND SAFETY 2021-2022
Deciding When to Stay Home
Health & Wellness Pledge
I pledge to:
Monitor My Child's Health:
I will not send my child to school if he/she is unwell or exhibits any COVID-like symptoms.
I will not send my child to school if he/she has a fever of 100 degrees or higher.
Follow Public Health Directives:
Parents and students who travel internationally or to a destination under a CDC Level 3 or higher Travel Health Notice are required to notify the school and self-quarantine for 10 days upon return.
Communication:
I will notify the school nurse if a member of my household has been exposed to someone with a confirmed case of COVID-19.
I will monitor school communication via email and access current notifications at www.rmacademy.com- COVID-19 tab.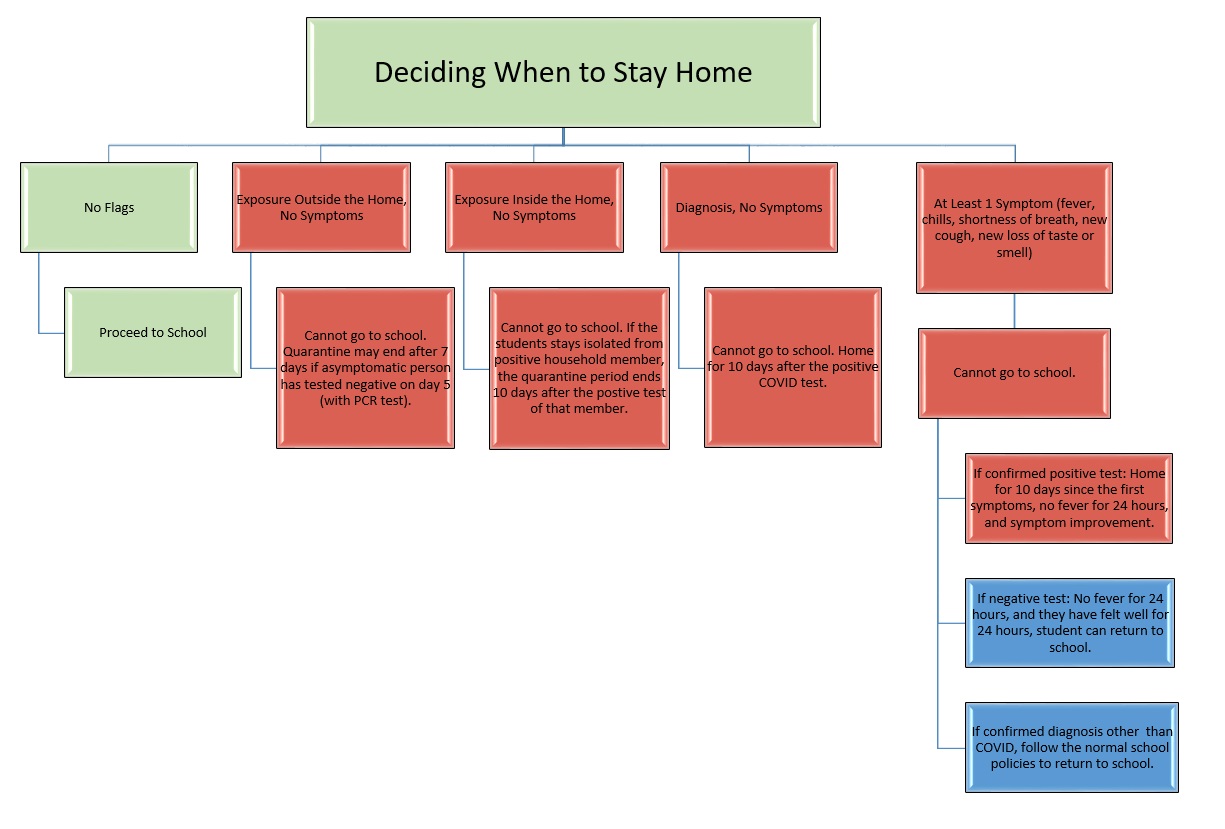 *Exposure refers to being in contact (within 6 feet of someone for a cumulative total of 15 minutes or more over a 24-hour period) with someone who has COVID-19.
*According to the CDC, individuals who are fully vaccinated do NOT need to quarantine after contact with someone who had COVID-19 unless they have symptoms.